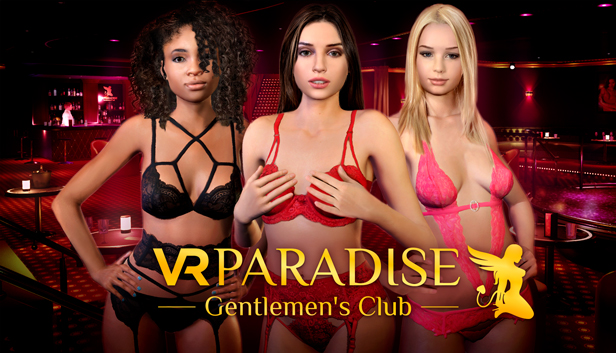 Factsheet
Developer:
Totem Entertainment
Based in France
Release date:
December 14th 2018 for Steam
Platforms:
Steam
More platforms coming soon
Website:
vrparadise.com
Regular Price:
19.99$
Description
VR Paradise is a virtual Strip Club for Oculus, HTC Vive & Windows Mixed Reality. Just like in a real stripclub, users enjoy a hot gentlemen's club environment with several simultaneous shows onstage, table dances and explicite nude private dances on demand.
Technology
Dancers: We have captured the motions of the most talented professional strippers and applied them to high poly real time meshes, associated to realistic textures.
VR headsets: VR Paradise is compatible with headsets that allow Six degrees of freedom like Oculus or HTC Vive. It means that not only the headset will track your head movements when you look around, but it will also track your location in the club when you physically move left, right, forward, backward, up and down.
Game experience
VRParadise can boast of being the most immersive and arousing stripclub experience nowadays. Users enter a high realistic stripclub : several girls dance on stages at the rhythm of the music played by the DJ, others walk around the club and look for clients to share a glass with or get caught for a table or private dance. They aquire VRParadise credits to spend on topless table dances or explicite nude private dances that take place in private rooms.
---
---
---
---
About us
Totem Entertainment is a French independant studio created in 1999 by two engineers of the video game industry and specialized in the creation of video incrustation widgets for the entertainment industry. Their team is made up of senior developers reinforced with young talents coming from the best schools of virtual reality. They have their own recording studios with the latest filming technology and a strong team of post production to process the content inhouse.
---
---